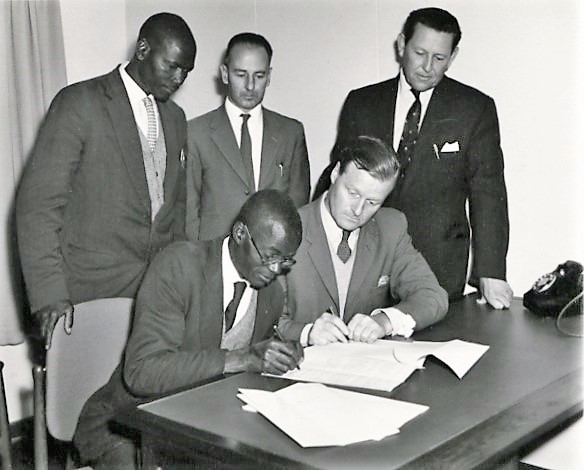 Contracts are the lifeblood of the economy. It is no coincidence that the Nobel Prize in Economic Sciences was awarded in 2016 to Oliver Hart (Harvard University) and Bengt Holmstrӧm (Massachusetts Institute of Technology – MIT) "for their contributions to contract theory".
Economic contract theories should also be of interest to lawyers. The theory of incomplete contracts provides important insights into how the interests of contracting parties can be protected in contracts.
Lawyers may also be interested in the theory of transaction costs, i.e. the costs of coordinating a firm's activities resulting from interaction with other entities based on contracts, especially that transaction costs include the involvement of lawyers in the preparation and negotiation of a contracts.
For many years, the practice of preparing and executing contracts did not change substantially. Contracts were prepared and entered into in writing in several copies, which were usually not looked at by anyone until some doubt arose about the performance of the contract.
The arrival of technology has changed contracts. The largest category of Legaltech solutions is contract solutions. There are hundreds of such solutions around the world and more are being developed. We can easily find both very complex solutions and such that address very specific aspects of contracts.
The technological contract solutions can be divided into several categories.
Solutions for automating contract preparation
The aim of these solutions is to prepare contracts faster and in a more consistent manner. They usually come in two forms:
creation of a contract based on a set of questions and answers – the answers are inserted in the model contract;
creating documents based on a set of ready-made (usually pre-approved) contractual provisions or blocks of text.
The text prepared in this way can then be further edited.
Examples: Contract Express, Hotdocs, Legito, Avvoka, Clausebase.
Support in contract negotiations
This is a new category of IT solutions that has emerged relatively recently. These solutions help to review draft contracts prepared by the contractor or amendments to our projects.
The programme analyses the contract and compares it with a database of model documents. Such a database may contain our contracts (e.g. all historically concluded contracts) or a set of model provisions. The database may also contain publicly available contracts of a given type concluded on the market (such databases are not available everywhere, but e.g. in the United States the EDGAR database is widely used, in which listed companies are required to file all material contracts).
The programme indicates deviations from the benchmarks and suggests alternative wording for the provisions.
Examples: Lawgeex, Blackboiler, Termscout, Syntheia, LegalSifter.
Electronic signing of contracts
Contracts can be signed electronically in two ways:
with the use of a qualified electronic signature (to comply with the requirements of electronic form which is equivalent to written form).
with the use of documentary form requirements,
Electronic signatures are on the market either as an independent service or as part of a workflow process.
Examples: DocuSign, Adobe Sign, Autenti and QESig providers.
Contract Lifecycle Management (CLM)
Finally, we have solutions to manage contracts throughout their life cycle, i.e. from their preparation to their completion. Such solutions include:
preparation of the contract or review of the contract sent by the counterparty,
negotiation and signing of the contract,
storage of the contract in the contract database and archiving,
"extraction" of data contained in contracts,
contract performance management and reporting,
preparing modifications of the contracts.
These types of solutions allow for the management of contracts, the creation of repositories of contracts that are more than just static archives, the creation of business summaries of contracts and, in addition, for example, the setting of reminders for contracts (milestone dates, contract expiry) or the connection to other systems (e.g. an accounting system that verifies the level of trade credit or a CRM).
Examples: Icertis, Agiloft, Ironclad, Pergamin, Umownik, Pactt, Dział Prawny (the last four examples are from Poland).
Contract review tools
Separately, it is worth mentioning tools for semi-automated analysis of contracts (or other documents, but they are particularly well suited to contracts due to the repetitive nature of their content).
These tools are used to review collections of contracts. With them you can:
view multiple contracts in one database without having to open individual files;
identify specific contractual provisions (the software usually identifies typical provisions, recognition of other clauses can be "taught");
prepare automatic summaries of contracts;
prepare list of provisions from multiple contracts (e.g. all limitation of liability provisions from contracts with counterparties, indicating which are identical and which contain modifications).
Examples: Luminance, Kira Systems, iManage Extract, ThoughtRiver.
If this topic is interesting for you, I would also encourage you to browse LegalTech Poland Catalogue for other contract-related solutions, primarily here and here (Polish only).
In the next newsletter, I will describe other trends in contracting – less based on technology and more on a new way of thinking about the contracts, which on the one hand drive the whole economy but on the other generate increasing transaction costs.